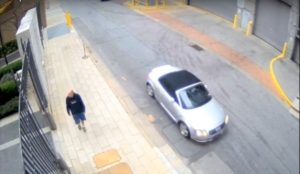 A fake news piece has been circulating through social media, trying to tie the death of Atlanta attorney Trinh Huynh to the I-85 bridge collapse. It is a lie.
Trinh Huynh, a staff attorney for UPS, was killed by a lunatic in Midtown earlier this week, shot dead in a crosswalk outside of Taco Mac on Peachtree Street.
Police arrested a suspect, Raylon Browning, a couple of days ago. No motive has been announced, but he is also accused of stabbing two other, unconnected people.
The story — to which I will not link — suggests that Huynh filed a request for documents about the bridge after the collapse and was killed to stall her inquiries, that ISIS is responsible for the bridge destruction and that there's a Russian FSB report about it.
NONE of this is true.
The PACER court filings site shows no activity by UPS or Huynh at the federal courthouse in Atlanta between the fire and her death. She was an expert in construction law, which is why the hoax article is seductive.
A good hoax takes bits of information that is true and weaves it into a narrative that might be believable, particularly when it's tied to sensational breaking news events.
But it is a hoax.  Continue reading "Knocking Down A Lie About A Midtown Murder And The I-85 Fire"